Get Your Survival Fund Registered In This Easy To Do Guides
As the federal government reopens SURVIVALFUND registration portal millions of Nigerians have one way or the other facing some difficulties to get their application successful.
As the federal government reopens SURVIVALFUND registration portal millions of Nigerians have one way or the other facing some difficulties to get their application successful.

The objective of the FG MSME CRM & MIS Platform is to help with the digital registration.
Nigerian government through its digital economy recover response program launched an intervention scheme to easy the effects of Covid19 pandemic that are greatly affected the global economy in which Nigeria is not left out. The objective of the FG MSME CRM & MIS Platform is to help with the digital registration, onboarding and management of Micro, Small and Medium Enterprises for the Federal Government Survival Fund Program. The program includes Payroll Support, Guaranteed Offtake and MSME Grant. 
Related Story for you : Endsars-fg-created-over-n25b-to-supplement-the-plan-for-youth-funding-programme
Buhari Retired Buratai And Others Appoint New Head Of Security Staff See The List
It is through this federal government of Nigeria  setting up economy recover scheme, survival fund was set up in Sept. 2020 after gradual  easing of corona virus pandemic to support businesses that are affected in the country as a result of Covid19.
The scheme was aimed to support over 500 thousand businesses both SME and MSME in Nigeria .The payroll  support scheme is giving out for both CEO (employers) and the employees. Ever since its launched the scheme has paid more than 500 thousands beneficiaries so far with minimum of 50,000 for CEO and 30,000 for employee each .
The 2020/2021 survival fund application for registration is reopen for Nigerians to take part in the in scheme.
The Following are the documents require as stated in the survivalfundapplication portal to complete the registration for the scheme:
Step 1:
Personal registration
To register, you must be the Founder/ Proprietor/ Administrator of the MSME.
Register your personal details to start the payroll support application. Instructions at the top of the form will guide you on the required fields that need to be filled to complete the initial registration.
Step 2:
Activate your account
You will receive an activation code on the mobile number and email address you registered with. You will need this code to activate your account. Please ensure you have access to the phone number or email address you will register with in order to complete your initial registration.
Step 3:
Organization registration
After you have successfully activated your account, you will need to login and register your Organization. To complete this stage, you will need your CAC Number, SMEDAN Number, Tax ID (optional) and the organisation's bank account details.
Step 4:
Completing the payroll support application
You will receive an email with the list of requirements needed to complete the application. These include the beneficiary employees details (not more than 10 employees), proof of previous salary payments to the beneficiary and all other supporting documents.
Here is the breakdown of the document needed to complete the application process
CAC Number
CAC Year of Registration
Headquarters Location
BVN Number 
Industry Type
Residential Address LGA
Number of Employees
Organisation's Location
After providing this document you can begin to work on your application and submit
Npower Recruitment for batch C 2021 application Opens
The federal government of Nigeria begins application for Npower batch C application opens for 2021 applicants
Npower recruitment for batch C 2021 application Opens, The Federal Government  of Nigeria has unveiled the long-awaited N-Power batch C application programme has been launched and controlled by the National Social Investment Programme, NASIM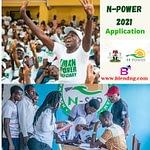 NASIM will be responsible for the recruitment of Npower batch C  candidates for the year 2021 edition of the program said the special assistant, Media & Publicity to the Hon Minister of Humanitarian Affairs, Disaster Management and Social Development(NSIP) by Mrs. Nneka Ikem made the disclosure on her official Twitter handle on Thursday.
"The tweet reads: "Breaking! @npower_ng Batch C to be launched today on @NSIP_NG Management System Platform NASIMS".
As Nigerians begin to look out for their names and how the process will be started Blend NG has piled up useful links and details where the process is taking place.
NSIP has made a link to where successful candidates for the batch C Npower 2020 application will check their names if they have been selected for the programme .
It will be recalled that about five million Nigerian youths had successfully taken part in the application process back in the year 2020 applied for the N-Power programme .
The npower batch C application 2021 was commenced registrations on June 26, 2020, was aimed at engaging about five hundred thousand youths.
According to the minister, the N-power programme is focused on providing Nigerian youths with opportunities to gain employability and entrepreneurship skills.
Batch C Npower application link 
The link to the batch C Npower application has begun and the NASIM has released the website where the successful applicants will check for their names and update their data
How to begin Npower recruitment for batch C 2021 application that  Opens
The following steps will be taking to begin the registration
visit the official NASIM website here
Be a citizen of Nigeria
Have a good means of identification
Bank verification number (BVN)
Bank account details
Passport photograph
Email address and phone number
Be at least 18 years
Good communication skills
Birth certificate from Court, hospital, local government, or church
Certificate of origin
Applicants must be physically and mentally fit
Your personal health records are very important
Have all your credentials with you
How to begin registration on the NASIM website
If you are a first-time visitor to the NASIM portal you need to do the following
[the_ad id="6232″]
Click on login
Use the "Forgot Password" Option
Enter your N-POWER application email
Click on "Send Link"
Check your mail and follow the instructions to reset your password.
NOTE: you may not receive any link to reset your password what you need to do is to go back to the NASIM website and login with your email then create your password that you will be used to login again anytime you return
After a successful reset of the password, please log in to update your records.
What is your take on this npower batch C application 2021
Let us see your reaction in the comment box 
Business: Best places to buy and trade bitcoin and make money
If you are looking for the best places to buy bitcoin and make money look no further than the listed coin base companies that we will mention in this article.
The Best places to buy and trade bitcoin, bitcoin is a type of virtual currency that you can use for digital purchases or you can trade like stocks or bonds. To buy and sell cryptocurrency including Bitcoin, you need to use a bitcoin exchange.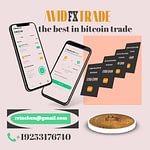 As you may know, the best places to buy bitcoin and make money is the number one factor you need to consider when trading on the cryptocurrency market today. If you don't know the bitcoin business we bet this article will let you know the best-trusted crypto market and companies to trade with.
T
he best places to buy bitcoin and make money from it
After series of in-depth studies and analysis, we found out that out of numerous crypto base trading companies this company is leading the trail 
Avidfxtrade
Avidfxtrade is an Awards Winning Digital Cryptocurrency Platform that enables you to buy, trade, and exchange bitcoin and other crypto exchanges on their platform. With over 3o years of leadership in the bitcoin and crypto trading business Avidfxtrade stands out among the best
.
Why do you need to trade with this company?
Sometimes investing can be complicated and confusing. Avidfxtrade breaks down the complexities of investing with intuitive tools that add efficiency and simplicity. This has made the company a robust platform for bitcoin trading. The inclusion of the AI trade algorithm Avidfxtrade has proofing itself to a number trading company with zero risks.
How to trade on  Avidfxtrade is simple and convenient to carry out with the following steps.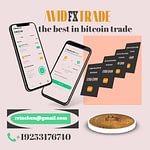 To begin trading on Avidfxtrade first click Avidfxtrade
Article : Investors-suffer-n113bn-loss-in-business-trading-nationwide
 Trade on Avidfxtrade 
One of the best places to buy and trade bitcoin is Avidfxtrade and the process to do that is to sign up on Avidfxtrade then do the following to deposit into your account.
HOW TO  MAKE A DEPOSIT ON AVIDFXTRADE
log in to the account 

click  on make  deposit 

choose  a plan/package 

scroll down and put your amount 

 click  Spend from Bitcoin 

copy the company wallet on display and send  funds to it  from your Bitcoin wallet 

come back to your dashboard

Copy from your wallet the TRANSACTION ID and paste it at avidfxtrade.com chatbox with the customer care team. 
you can reach Avidfxtrade customers assistants with this link 
WhatsApp Live Chat Here
Then
👇👇👇
9-give it a maximum of 5 minutes to hit the company wallet and it reflects on your avidfxtrade.com, boom! you have done, 
wait! if all these steps are a bit difficult for you
you can follow them this way to get your account set up for you                     AVIDFXTRADE ACCOUNT SET UP
How to purchase bitcoin and trade it on Avidfxtrade 
There are many ways to buy bitcoin for trading online.
The following bitcoin trade companies have been tested for the years with a record of achievement 
Coinbase tends to be the best cryptocurrency exchanges are secure, cost-effective, quick to set up, easy to use, and accept a variety of funding sources. Here are our picks for the best places to buy bitcoin.
Coinbase
Why We Chose It: If you are a newbie to the world of bitcoin and cryptocurrency, Coinbase is the best of its kind and an excellent place to start due to support for several popular cryptocurrencies, a strong security track record, and reasonable fees.
Coinbase is a large cryptocurrency wallet provider and exchange based in San Francisco, United States. It boasts over 43 million users in over 100 countries, making it a popular choice for cryptocurrency enthusiasts, investors, and traders. Coinbase claims it holds over $90 billion in assets and has facilitated more than $455 billion in trades. You can trade dozens of currencies, including Bitcoin at Coinbase. Visit Coinbase Here
LocalBitcoins
LocalBitcoins is a person-to-person bitcoin trading site with people from different countries who can exchange their local currency into bitcoins. They allow users to create advertisements where they can choose the payment method and exchange rate for buying and selling bitcoins from and to other LocalBitcoins' users. By replying to these advertisements, a trade chat is opened and escrow protection is automatically activated. Escrow protects both buyer and seller by keeping the bitcoins safe until the payment is done and the seller releases bitcoins to the buyer. LocalBitcoins also provides a web wallet from where you can send and receive Bitcoin transactions.
You may also like investors-suffer-n113bn-loss-in-business-trading-nationwide
You can sign up for Locabitcoin here
This is the best least of the best places to buy and trade bitcoin and make money  we have a review for today we are glad that you have made your decision to trade online in this article till our next story on bitcoin trading and the gain associated with it we glad to keep your eyes on us at  Blend NG
If you like this article kindly drop your comment or reach the links we provided to show your readiness. 
CBN Bans Cryptocurrency In Nigeria, Gives Banks Directive To Block Accounts Of Nigerians Who Are Trading Bitcoin
Nigeria on Thursday gave directive to stop the trading of Bitcoin, crypto-currency and other digital currency in the country.
The Central Bank of Nigeria on Thursday gave directive to stop the trading of Bitcoin, crypto-currency and other digital currency in the country.
In an official statement issued out by CBN sent by Director Of Banking Supervision, Bello Hassan to all Deposit Money Banks, Non-Bank Financial Institutions and Other Financial institution the CBN said there are risk associated with transactions in Bitcoin,and other crypto-currency exchange in Nigeria.
Related Story:
As #ENDSARS Protest Surface : Investors Suffer N113bn Loss In Business Trading Nationwide
the Central Bank Of Nigeria further stated that dealing in Bitcoin and other  crypto-currency or facilitating payments for crypto-currency trading is now prohibited in Nigeria.
The apex bank also gave an order to all commercial banks operating in Nigeria to stop all the accounts of Nigerians who are in one way or the other have facilitated or dealing with crypto,and other digital currency exchanges in the past and present.
However Nigerians have reacted to this development by the apex bank saying it is not the right time and is going to affect most people in the country because a lot have invested in the business.
Sequel to this the commercial banks in Nigeria have been ordered to check their system  to identify any Nigerian accounts who have transacted cryto-exchange in the past to block their accounts with immediate effect.
What is your take to the action of CBN over this development to block and ban Nigerians from taking deal in crypto-exchange in Nigeria, is this good or bad 
Drop your view in the comment box