The Ghanian police have set Barry Jhay free of charge.
Police Clears Barry Jhay, the CashNation Entertainment Gordon who is the CEO, and Barry Jhay's record label boss died recently as a result of a little rift that happened between the two.
Barry Jhay was said to have involved in the death of his boss Gordon.
It will be recalled that Jhay's recent song Ori was done under his label while he was alive.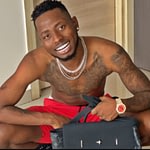 Gordon was in a tussle with his label's frontline artist Barry Jhay and the singer was arrested afterward.
Pulse reported that Barry Jhay was taken to the police station in Beaufort  Adabraka, Accra.
They claimed that the CashNation Entertainment boss attacked Barry Jhay while 'behaving abnormally'.
According to the statement, the singer left the building immediately before Gordon mistakenly fell off the fourth floor of the apartment and died.
Investigation reveals that Barry Jhay was innocent to the death of his late boss and therefore charged free.
Barry Jhay's legal team also made available a statement supposedly from the Office of the District Commander Ghana Police Service Adabraka-Accra, which also clears the singer.
Why Police Clears Barry Jhay? The investigation carried out by police showed glaring that Jhay was proved innocent about the death of Gordon.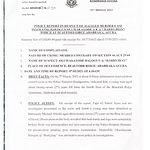 Cash Nation Entertainment, Gordon death was nowhere to be linked to Barry Jhay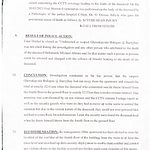 What can you say about Barry Jhay, To be cleared by Police?