The Instagram fraudster celebrity yahoo boy hushpuppy has gone for ever with the additional newly committed crime recently linked to him by FBI.
Ramon Abbas, popularly  known as Hushpuppy, has been charged  with another case in the United States, this time with North Korean hackers involved, hummm!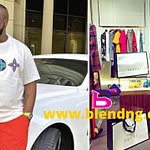 Ramon Abass has been facing criminal charges in the United States for conspiracy to launder money obtained from business email compromise frauds and other scams, including schemes that defrauded a U.S. law firm of about $1M, illegally transferred $14.7M from a foreign financial institution and targeted to steal $124M from an English Premier League football club.
You May Like This: Roman-goddess-trolls-the-critics-on-instagram
Until Abbas was arrested by Interpol in Dubai the yahoo boy celebrity has more than 2.5m followers on Instagram with luxury lifestyle where he posted pictures and videos of his lavish spending on exotic cars, watches, designer clothes, bags from luxury brands like Gucci, Fendi and Louis Vuitton and of himself boarding helicopters, with celebrity, footballers and Nigerian politicians or while on charter jets while he claims to be real estate developer.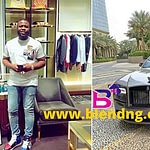 Hushi rented an apartment at the Palazzo Versace ,this apartment was raided in an operation code-named Fox Hunt 2 and Ramon Abbass was arrested alongside eleven others in six simultaneous raids, what a wow !.
As at the time of his arrest detectives forfeited more than 150 million dirham (about $40 million) in cash, 13 luxury cars worth Dh 25 million ($7M), 21 laptops, 47 smartphones, 15 memory storage devices, 5 external hard drives and 800,000 emails of potential victims as well  suitcases fully loaded with cash.
Why Hush has gone ?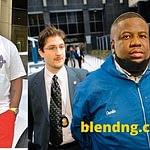 Not quite long ago Abbas was recently linked to new cybercrime that happens in North Korea where he was accused of laundering funds for North Korean hackers, hummm.
The Justice Department in a detailed statement released Friday, said Abbas took part in a "North Korean-perpetrated cyber-enabled heist from a Maltese bank in February 2019."
He played the role as a collaborator with a North Korean money launderer, Ghaleb Alaumary, based in Mississauga, Ontario, Canada.Alaumary ,the 37 year-old was one of the people charged today by the FBI for many criminal schemes.
Initially , Mr. Ramon Abbas could have gotten a jail term of about 20 years in a US prison for laundering hundreds of millions of dollars from business email compromise (BEC) frauds and other cyber related offenses  and scams, including schemes targeting a United States law firm, a foreign bank, and an English Premier League soccer club. But getting recently involvement in North Korea, Hush is gone forever!
Dude has committed a great mistake for going to  the North Korea of Kim Jong-un, this is yawa for nigga .
With this Hushpuppi is gone forever ! It is unlikely for him to come out of this shit alive, only if  North Korea overlooked the case, which is seemed impossible .
Hush is gone forever with this, what do you think on this development.
If you like this article kindly be part of our mailing list to receive freshest update from Blend