The Yoruba Nollyhood Movie stars have received the shocking death of legendary super hero Yoruba  actress Orisabunmi, the news of  her death  came up early hour of Jan 6,2021.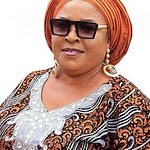 Folakemi Aremu a.ka. Orisabunmi as she was fondly called was announced early hour of today the death news of the legendary hero who has contributed immensely to the growth of Yoruba film in Nigeria as well Africa at large .
The legendary woman dies at the age of 61 according to the source who reveals the death news of the deceased .
One of the the Yoruba super star movie producers Fathia Balogun tweeted on her page the death of the actress . In her words the actress seriously mourned the death of the hero she said: I still cant Believe you have gone. May your soul rest in peace  Iya AAFIN FOLAKEMI
You May Also Read This
https://blendng.com/nollywood-actress-lilian-afegbai-has-reacted-to-the-claims-that-her-mother-killed-a-student-of-the-university-of-benin-years-ago/entertainment/
https://blendng.com/yoruba-movie-monsuru-akeeke-2020yoruba-movie-monsuru-akeeke-2020/news/
The news of your death came as a shock and  is great loss to the Yoruba Nollyhood industry and your legacy  is irreplaceable.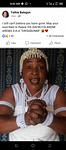 Orisabunmi was born on October 10, 1960, in Ilu Ola, Kwara state.She went to Ilu Ola Primary School and Secondary Commercial College.
The news of her death was revealed by her ex-husband Chief Jimoh Aliu who she was trained by him and brought her to  the limelight through home video like Agbaarin" and soap opera, "Yanponyanrin" and other
May her soul rest in peace, Adieu MAMA