Braeking News: Nollyhood Mourn The Death Of Orisabunmi At 60
The Yoruba Nollyhood Movie stars have received the shocking death of legendary super hero Yoruba  actress Orisabunmi, the news of  her death 
The Yoruba Nollyhood Movie stars have received the shocking death of legendary super hero Yoruba  actress Orisabunmi, the news of  her death  came up early hour of Jan 6,2021.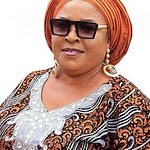 Folakemi Aremu a.ka. Orisabunmi as she was fondly called was announced early hour of today the death news of the legendary hero who has contributed immensely to the growth of Yoruba film in Nigeria as well Africa at large .
The legendary woman dies at the age of 61 according to the source who reveals the death news of the deceased .
One of the the Yoruba super star movie producers Fathia Balogun tweeted on her page the death of the actress . In her words the actress seriously mourned the death of the hero she said: I still cant Believe you have gone. May your soul rest in peace  Iya AAFIN FOLAKEMI
You May Also Read This
Nollywood actress Lilian Afegbai has reacted to the claims that her mother killed a student of the University of Benin years ago.
Yoruba Movie: Monsuru Akeeke (2020)Yoruba Movie: Monsuru Akeeke (2020)
The news of your death came as a shock and  is great loss to the Yoruba Nollyhood industry and your legacy  is irreplaceable.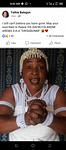 Orisabunmi was born on October 10, 1960, in Ilu Ola, Kwara state.She went to Ilu Ola Primary School and Secondary Commercial College.
The news of her death was revealed by her ex-husband Chief Jimoh Aliu who she was trained by him and brought her to  the limelight through home video like Agbaarin" and soap opera, "Yanponyanrin" and other
May her soul rest in peace, Adieu MAMA
Funke Akindele Marriage of 2 years with JJC Skillz Crashed
Funke Akindele's marriage of 2 years with JJC Skillz has said to have been crashed as a result of fornication and gross misconduct on the part of the husband
Nigerian famous celebrity and filmmaker, Funke Akindele's marriage has crashed this was made available by her husband JJC Skillz through his social media handle. JCC Skillz made this known while posting about how the marriage could not stand with the test of time.
JJC Skillz revealed the news in a post on his Instagram page after initially denying allegations of his marital problems in April.
He said the last two years had been extremely difficult for them.
He wrote, "Dear Friends and family, I need to let you know that Funke and I have separated. While it lasted, we shared a lot of things together and have created 2 beautiful children. The last two years have been extremely difficult for us.
Also read why Queen Naomi Breaks Up With Ooni Of Ife
"I know I have tried my best to fix things, but I believe it is beyond repair now. 3 months ago and at Funke's insistence, I moved out of the house and apart from AMVCA have not been able to get Funke to sit down in an amicable manner to discuss the future of our relationship.
"I'm making this announcement so that the public is clear that we both are pursuing separate lives. We still have issues that need to be addressed such as the custody and wellbeing of our children which is paramount as well as business interests that need to be disentangled but I have no doubt that these will be resolved one way or the other."
My Work Starts From Day One If I Am Elected – Tinubu
The national leader of all progressive congress APC, Asiwaju Bola Ahmed Tinubu has come out to address the delegate during the voting process and said he will start working from day one if is elected as president of the federal republic of Nigeria
Former Lagos State Governor Bola Ahmed Tinubu addressed the delegates that his commitment to the nation's development is uncompromised and he will start working if elected as president.
Read Also :Owo Church Attack: Tinubu Donates ₦75 Million To The Victims
He assures the delegates while giving his words to vote for him, Asiwaju who is one of the 2023 presidential aspirants for APC says that insecurity in Nigeria will be a thing of the past.
He pleaded for their votes and promised that insecurity and terrorism will be dealt with drastically.
He however urged the delegates to vote for him b
Recall that Mr. Bola Ahmed Tinubu has visited the scene of the Owo Catholic Church attack and donated a whopping sum of 75 million nairas to the victims.
Owo Church Attack: Tinubu Donates ₦75 Million To The Victims
After the tragedy that led to the death of about 25 people on Sunday 5th in Ondo, Tinubu visits the church and donates 75 million to Owo to the victims of the incident
Tinubu visits Owo donates 75 million to the catholic church
Former Lagos State Governor, Asiwaju Bola Ahmed Tinubu visits Owo, Donates 75 million nairas to the victim of yesterday's attack in Owa, Owo Ondo State.
Owo attacked by unknown gunmen were announced on Sunday in Ondo where Catholics member were worshiping their God. The massacre which was taken place where members of the church were gathered to praise on Sunday 5th of June. It was recorded that over 25 people were killed by these dreaded gunmen.
Also Read : 2023 : Pro-Tinubu Group Opposes APC Consensus
The incident was seen as gruesome by Nigerian Nigerian and it was condemned, while reacting to the attack, APC 2023 presidential aspirant Bola Ahmed Tinubu expressed his feeling and condemned the attack.
Tinubu was seen visited the place and donated a whopping sum of 75M to the victims at the hospital where there are currently receiving treatment.
Remember that on Sunday, unidentified armed men stormed the St Francis Catholic Church in Owo and opened fire on worshipers.