Watch : Alleged Video Of Portable Stealing iPhone and Keke Napep Emerges Online
Portable Stealing Iphone and Keke Napep Alleged steal video of Nigerian street hip-hop and hit maker of Zahoo Zehh song Portable Omololami is now currently went viral .
Portable Omololami who was accused of stealing an Iphone and Keke Napep is no doubt a way to bring down the artiste's glory.
Download Trending Songs Now
Fireboy DML ft Asake – Bandana + Lyrics
Fireboy DML – Afro Highlife + Lyrics
Kizz Daniel – Pour Me Water Mp3 Download
White Lion – Pesin Pesin Ft. Wande Coal Mp3 Download
Kizz Daniel – Eh God (Barnabas) Download Mp3
Fave – Baby Riddim Mp3 Download
Ckay – By Your Side ft Blxckie Mp3 Download
Rexxie x Mohbad – KPK Mp3 Download
OlaDips – Heys Ft. Slimcase & DJ Cora Mp3 Download
Destiny Boy – One Transaction Mp3 Download
CC2 – Focus Ft. Wale Turner Mp3 Download
Omah Lay – Free My Mind Mp3 Download
Omololami Portable is a Nigerian street local and indigenous rapper who has been laboured for 10 years in the music industry before his glory shines.
Portable Omololami alleged stealing video was caught on camera with large marmot crowd shouting and molesting the singer.
It is a big shame to see Portable Omololami in this type of scenario,if found guilty Portable Omololami needs to be blamed.
Blend Tv reporter was able to get the short clips of an alleged video
Watch MP4 video
What is view on Portable Stealing Iphone and Keke Napep
Why Omah Lay – Godly music video reach over 1.5m views in a week
Suddenly after he was arrested by Ugandan Police authority with allegation for Covid-19 violation law in the country while Performing a music concert.
Omah Lay drops his anticipated single music video Godly  from his EP album which tagged WHAT HAVE WE DONE.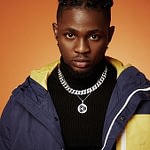 Godly was drops  on 18 Dec 2020  to his fans on all cross digital video streaming portal which currently trending on YouTube with over 1.5m views (1,526,427 views) within first week of uploading, this is huge.
Our Analysis
From the music perspective , what this acceptability is so high well at Blend we believe that the reason for this can be factored to different actions and factors; The factor for this are:
From what happens recently to the singer in Uganda during the show concert this has given the singer so much popularity and acceptability to leverage on.
Read This :
Why Omah Lay And Tems Should Be Released With An Apology From Ugandan Government (See What Happened)
Ugandan Singer Mocks Omah Lay, Calls Him 'Idiot' For Boasting About Successful Concert (Video)
Between Davido's "FEM" And Wizkid's "No Stress", Which Song Currently Has A Bigger Impact?
Acceptability and popularity: another factor for this presence is the fact that the singer use the opportunity of what happen to trend on which has given him a push to gain acceptability .
Choice: Omah Lay has an artist is a great choice for ladies and music lovers out there with the kind of voice he has that everybody will love to listen to this also contribute a lot to his acceptability online.
Interest: The love and feeling people have for Omah Lay has greatly increased over time which also a factor that is contributing to the gain popularity the singer currently receiving this has been a great consideration for the singer to trend on.
Event and accordion :  The recently event that brought about this popularity has been a great factor. when Omah Lay was arrested in Uganda a lot of his fans in Nigerian kicked off a series of online attack through the use of popular micro-blogging media platform  (Twitter )
Opinion
Our opinion as regards this song is based on the factors we have itemized  earlier on some of the factors which has contributed to the heavily presence of Omah Lay that led to increasing views of Godly music video .
This is our own analysis that we have if you have suggestions to this we will love to hear your voice in the comments box
See What 9ice Says About Being Broke
Speaking while on show with Kilarigbo Tv channel the Gogo Aso crooner allays the fear of been broke, the legendary Afro-pop singer expressed his concern for money 
Speaking while on show with Kilarigbo Tv channel the Gogo Aso crooner allays the fear of been broke, the legedary Afropop singer expressed his concern for money
Question:

What do you fear most in life  ?

Answer: My only fear  in life is money , I will be in fear if I don't have money in my pocket

Other Top contents to view

Why Omah Lay – Godly music video reach over 1.5m views in a week

Are you see money as challenge or  fear?
Answer : yes! i fear not to run out of cash in my pocket because if I don't have money with me  i will always be skeptical but if there is money for me, there is power, there is everything
See the video of a little girl dancing to Naira Marley Koleyewon
The Whatsapp video of a little girl dancing to Naira Marley Koleyewon song has getting people amazed with the way she is dancing to the song
The little girl is not taking it easy with this song the way she dancing to the beat is very interesting, very surprising , she is full of energy and swag.
Watch and download the video here
Popular And Trending Posts For You
Download It Here
Download "whatsapp video"

20210110_172947.mp4 – Downloaded 67 times – 23.66 MB