Suddenly after he was arrested by Ugandan Police authority with allegation for Covid-19 violation law in the country while Performing a music concert.
Omah Lay drops his anticipated single music video Godly  from his EP album which tagged WHAT HAVE WE DONE.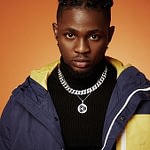 Godly was drops  on 18 Dec 2020  to his fans on all cross digital video streaming portal which currently trending on YouTube with over 1.5m views (1,526,427 views) within first week of uploading, this is huge.
Our Analysis
From the music perspective , what this acceptability is so high well at Blend we believe that the reason for this can be factored to different actions and factors; The factor for this are:
From what happens recently to the singer in Uganda during the show concert this has given the singer so much popularity and acceptability to leverage on.
Read This :
https://blendng.com/why-omah-lay-and-tems-should-be-released-with-an-apology-from-ugandan-government-see-what-happened/news/
https://blendng.com/ugandan-singer-mocks-omah-lay-calls-him-idiot-for-boasting-about-successful-concert-video/news/
https://blendng.com/between-davidos-fem-and-wizkids-no-stress-which-song-currently-has-a-bigger-impact/entertainment/
Acceptability and popularity: another factor for this presence is the fact that the singer use the opportunity of what happen to trend on which has given him a push to gain acceptability .
Choice: Omah Lay has an artist is a great choice for ladies and music lovers out there with the kind of voice he has that everybody will love to listen to this also contribute a lot to his acceptability online.
Interest: The love and feeling people have for Omah Lay has greatly increased over time which also a factor that is contributing to the gain popularity the singer currently receiving this has been a great consideration for the singer to trend on.
Event and accordion :  The recently event that brought about this popularity has been a great factor. when Omah Lay was arrested in Uganda a lot of his fans in Nigerian kicked off a series of online attack through the use of popular micro-blogging media platform  (Twitter )
Opinion
Our opinion as regards this song is based on the factors we have itemized  earlier on some of the factors which has contributed to the heavily presence of Omah Lay that led to increasing views of Godly music video .
This is our own analysis that we have if you have suggestions to this we will love to hear your voice in the comments box