The Nigerian Instagram sensation model

Roman Goddess

put away the critics and display her gifted watermelon boob to her close to millions followers on Instagram.
The married woman trolled the critics who said she should stop exposing her cleavages online.
The indecent dressing of Roman has been criticized  by many Nigerian for her lifestyle and wanted the roman to adjust because she is now a married woman but while addressing the critic the sensational woman goes wild saying it is none of his business to address him . Is the man wrong? Actually to some it may be wrong while others see it as a normal thing by exposing her boobs insensitively to millions of people across the globe.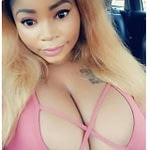 Roam went ahead to shot the troll that who he is to criticse her because her man loves it like strawberry milckshake ♥♥♥♥.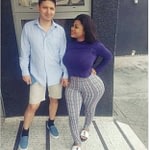 In her replied which she posted on her official IG page illustrated what she really meant.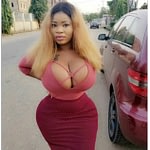 The Goddes who flooded her giving gifted orange to over 455k followers on her social media has no worry about her action and never sends any troll or critics about her lifestyle.
The internet sensational model wrote:
Stop telling me to cover up..hubby likes it like strawberry milkshakes… so who the hell are you to tell me what to do? …" 
View this post on Instagram
What is your take on this controversial dressing  by the model Goddess?
Make your comment known on BlendNg 
let us have your opinion about this dressing 
If you like what we do kindly be part of our mailing list to receive freshest update from Blend