Seyi Shay Goes Unclad With Raunchy Butt Set The Net On Fire
The Yolo singer Seyi Shay has set the net on fire with her nude picture currently trending online.
The Yolo singer Seyi Shay has set the net on fire with her nude picture currently trending online.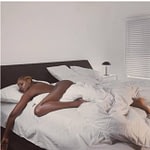 The sensation singer and Afropop is no doubt has making the net shaking with her butt picture which she posted earlier this morning on her official Instagram page.
It will be recalled that the Yolo crooner was reported that her account was hacked with posture of her different nude pictures that led to the opening of her new account in 2020 but now the singer has taking it wild to intentionally post the picture of butt on the internet.
YOU MAY LIKE THIS :
Seyi has been known as sexy lady who likes shows her body with much deep feeling for her fans and people mostly on any of her music videos she did .
This day the singer did a post on her Instagram page that comes with a nude butt picture without cover and wrote:
"Good sex, No stress, One Boo, NO EX, small circles, Big Cheques" 🔑
#2021 #tgif #Biggirl #seyishay #LicNg
Edit: @nobodyshotit
View this post on Instagram
The nude butt picture of sheyi has left people taking with a mixed reaction from her fans . Some said why she wanted to go this way, some ask for the person that took the picture of her butt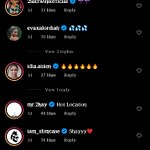 Some were asked for photographer that took the picture saying the guy is fully enjoy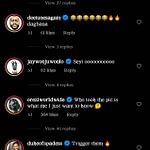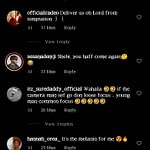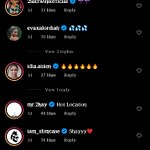 What can you say about this act of the singer for doing this? anyway for every action there must be a motive behind it .
We want your comment about this is it good or bad ? for Seyi to post nude butt with unclad
Watch (Video) Of A Busty Lady Turns Big Breasts To Generator, Starts It With Rope
The endowed lady has set the internet on fire 🔥🔥 with a video of herself using her gifted watermelon juicy to start the generator.
Watch (Video) Of A Busty Lady Turns Big Breasts To Generator, is using her talent to make people happy. The lady and her friend palls up for a short comedy skit that has gone trending and viral on popular social networking engagement platforms Instagram and Tiktok
The duo started the scene with help of her friend stuffed a rope in her breasts and pulled it like they were starting an electric generator. As her friend gradually pulled the rope out of it, she shook her massive endowed gifts which were without a bra. This mimics the challenges of an old or problematic generator.
Watch
Watch Chines Hot Nurse. Best Comedy

😂😂😂

The short skit clip of the video has been cracking people up and felt wonder how could this be possible, the challenge was seen causing a great stir on social media and many have applauded their level of creativity.
Watch (Video) Of A Busty Lady Turns Big Breasts To Generator Here
Do you want to download an mp4 of this skit video?

Download Here
What is your view about this Busty Lady Turns Big Breasts To Generator?
Join the conversation and drop your comment 
Lady Gives Reasons For Flaunted Her Large Breasts Debo Dacosta said, "There is nothing wrong with the outfit."
Debo Costa busty Lady who danced seductively at the wedding reception party has come out to share her reasons for doing this.
Debo Dacosta :There is nothing wrong with the outfit I wore ,a video
of 
a 
well-endowed
lady 
dancing 
happily 
during 
a 
wedding 
ceremony 
has 
gone 
viral 
on 
social 
media, 
with 
many 
people 
sharing 
their 
thoughts 
on 
it.
Some 
commenters 
praised 
this 
lovely 
young 
lady 
and 
praised 
her 
for 
wearing 
a 
simple 
but 
elegant 
outfit 
to 
the 
wedding.
However, Debo Dacosta was recently interviewed by Kemi Olunloyo, a Nigerian investigative journalist.
Debo mentioned during the interview that the wedding she attended was for one of her family members, and that if it had been for anyone else, she would have dressed the same way. Debo Dacosta went on to state that she is fearless and doesn't play games.
Debo Dacosta said that people refer to her by various names because she is naturally endowed, and that if a celebrity wore the same outfit, no one would complain. She also said that certain celebrities dress in much worse attire, and that the public praises them for it.
Debo Dacosta said, "There is nothing wrong with the outfit."
The Story Of Asmat People Who Use Human Skulls As Pillows Will Surprise You
The Asmat tribe is the most well-known cannibalistic tribe in the world, and the mere mention of their name used to scare people.
Carl Hoffman accused this ancient tribe of murdering and consuming Michael C. Rockefeller in 1961 in his exposé novel Savage Harvest.
On the south side of New Guinea's western coast, the Asmat are a tribe who live on small islands surrounded by mangrove vegetation near the shore. They are Papua's most well-known cannibalistic tribe.
This coastal population lives in a low-lying swampy area in southwestern Irian Jaya that covers about 9,652 square miles (25,000 square kilometers).
The Asmat people number about 65,000 and live in villages of up to 2,000 people.
Asmat  languages belong to the Papuan language family known as Asmat-Kamoro, which has over 50,000 speakers.
The Asmat tribe believes that they were made from wood. As a result, they regard wood as sacred. They carved beautiful things out of wood and in ancient times. Asmat are regarded as the best stone-age woodcarvers, and many of their carved carvings can be found in museums around the world.
They are well-known for the high quality of their wood sculptures, but they are also known for their traditional headhunting and cannibalism practices. Asmat didn't only search for skulls; they revered them. To discourage evil spirits from entering or exiting the body, the brains of the deceased were removed and the eyes and nasal passages were closed. Skulls that had been changed and painted in this way were placed in a prominent position in the Asmat's long homes.
Instead of using  pillow, they would place human skulls under their heads. They ate their animals' brains, combined with sago worms, straight from their halved skulls.
The Asmat were not only headhunters, but they also "hunted for names." They claimed that by killing and eating a man, they could absorb his power and become him.
Every person was given a name in honor of a deceased relative or an enemy who had been killed.
After a village set out to kill a man from an enemy village nearby, a child was often given a name just ten years after its birth.
They needed to find out the name of the man they killed and then transport his body to their village. An individual could only get a name in this way.
Fortunately, Asmat's nefarious image has faded. The missionaries have worked tirelessly to change this. The core Asmat's spoken language has now been written down.