Valentine's
day is a day set aside to show love, care, and affection to one another in a well-respected manner.
As Nigerians celebrate the love day with the rest of the world, valentine's Day is definitely a sexy holiday, with candles, mood music, lingerie, etc.). Yet, it doesn't have to be about sex—especially if you can't be with your significant other in person.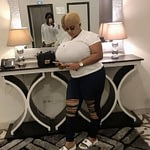 You may like this: See The Lady-With-Biggest-Breast-In-Nigeria
At Blend our correspondent piled up some interesting stories that may be of favourable benefit to you if a plus-size type choice for love.
How do you handle a plus-size relationship especially in this season of love?. There tons of benefits associated with dating or be in love with a plus-size lady.
Many men are opting for slim women due to the image the media paints all the time, but men who date plus size women are saying, you're missing out on something big, and here are the 6 benefits you will get when you date plus size women.
1: Bow Chica Wow Wow In The Bedroom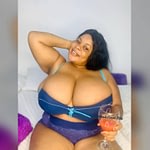 Here we go some men love to be with voluptuous ladies to hang out with, some feel that holding a big woman an ego for them.
2: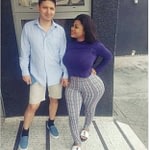 This is another benefit of dating a plus-size lady some guy will never want to move closer to you woman if you are not known before now you know with this it is only exclusively reserved for you.
You Read This: See The Lady-That-Looks-Like-Nicki-Minaj
3:Opinionated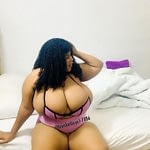 If you like having a good conversation, you will not get bored with dating a big size lady. Since most of them are very opinionated, they won't be shy about expressing their thoughts on a particular subject making your conversation exciting and unpredictable.
4: Enjoys a good laugh
As saying goes big or fat woman will love to be busy with engaging conversation this by the way will end to laugh and other interesting series of enjoyment.
5: You can take Her Anywhere
Forget about the side talk people always look you respected when you are with a big woman the whole attention will be shifted on you as you move around, is this not enough for you as a man?
6: They are Charming Women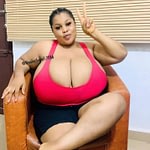 Wow, this is sound interesting, a plus-size woman always looks amazing and sexy in any man's eyes, everybody wants to be with them, have something, or try to be their friends. It will be of a valuable asset if you like dating a big size woman because they look amazing, unlike slim ladies.
So Blenders we come to the conclusion of this topic about having benefit with a plus-size woman especially on this valentines day
What is your take on benefits associating with dating plus-size women? 
If you like this article kindly be part of our mailing list to receive the freshest update from Blend